Customer Appreciation Tradeshow 2018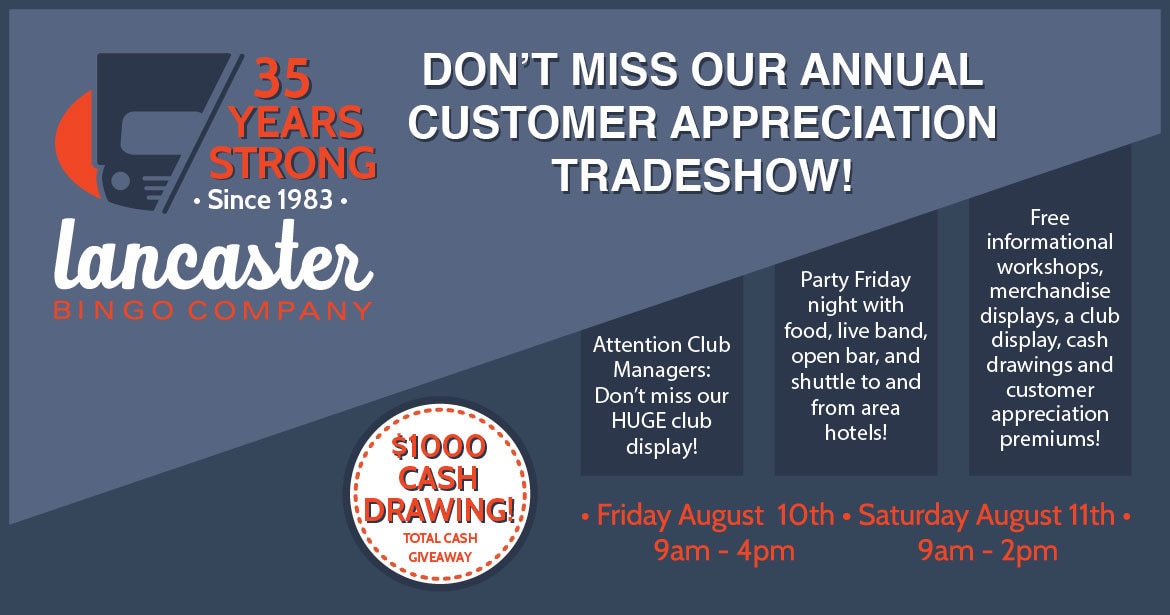 Workshop 1
Friday & Saturday 10am
Add On Games
Could your charity use an extra $20,000 to $30,000 in revenue per year? Do you have a change resistant crowd? LBC can help you to earn extra revenue without having to overhaul your whole Bingo game!
How? Add-On Games!
We'll show you how adding a few extra games outside of your normal Bingo package, can give your players a chance to win added payouts without costing your charity!!
Choose 1 or more of our several offerings to add excitement and watch your profits grow!
This simple change adds revenue to your bottom line, without majorly altering your game! These small games help to keep players engaged and entertained, all while making you more profitable.
Come check out our Add on Games workshop to learn about our suite of games and decide which is best for your hall!
Workshop 2
Friday & Saturday 11:15am
Social Media: Join the Future
Social media has permanently changed the way people connect and do business. That means you can't always rely on old-fashioned marketing to get the word out about your organization. You need to be online managing and maintaining your reputation in the social media sphere. We will be sharing how to identify what platform is right for your needs, how to set up a page for your organization, why it is important to have an online presence, and the dos and don'ts to help you maximize your presence. It's time to join the future - join us for this course and learn everything you need to know to start using social media effectively right away!