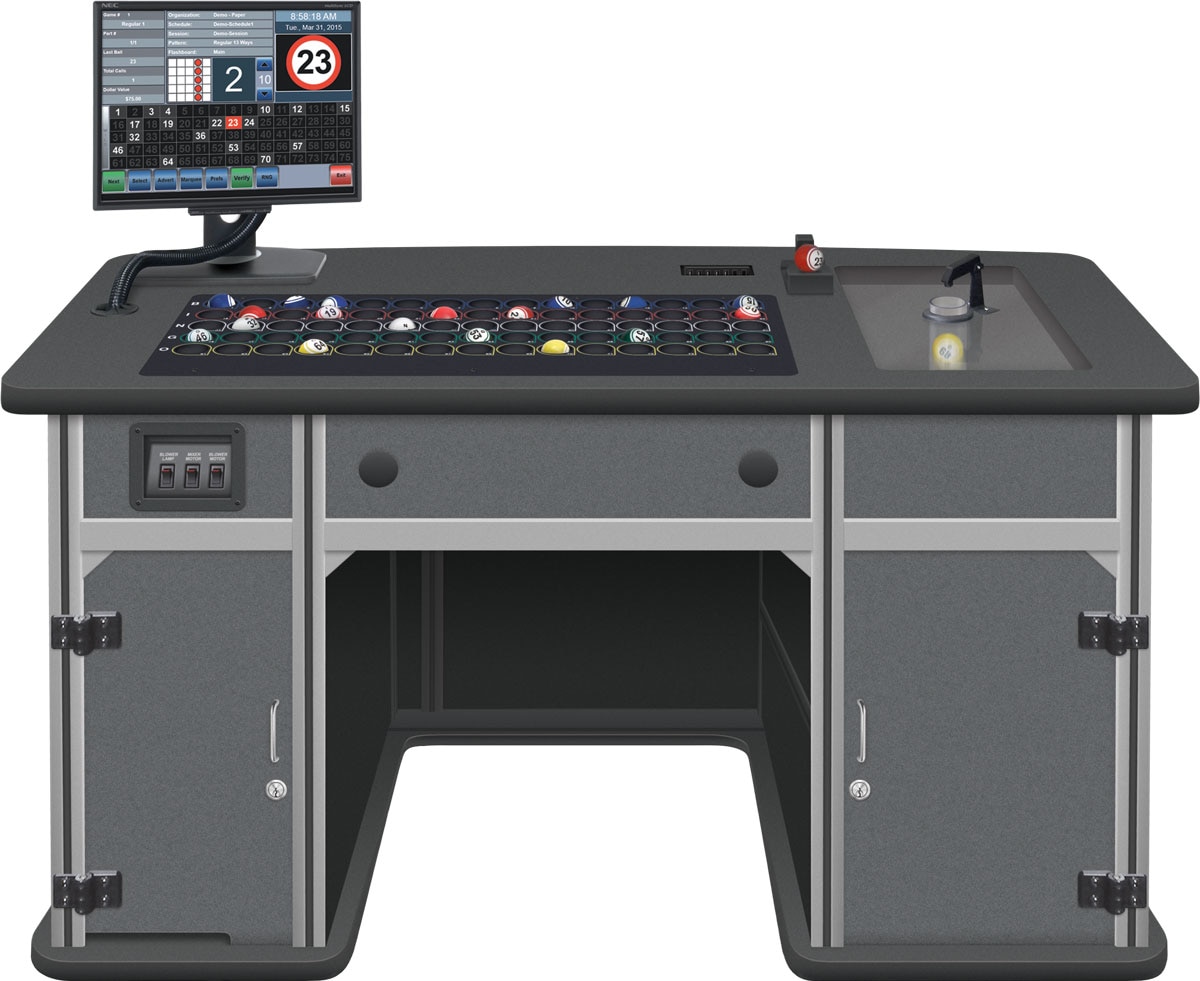 The new Capitol Statesman Premier™ bingo console offers user versatility and simplicity.
Multi-face verification for all Arrow Bingo paper
17" LCD touchscreen display
PC-based system with solid state hard drive
Internal UPS and backup battery in the event of power outage
High-resolution camera with HD video output
Color-coded ball tray
Support for multi-face bingo games
Improved soundproofing; insulated ball chamber provides quiet operation
Statesman Premier™ Bingo Console features demo:
Modern design.
Enhanced features.
Statesman reliability.