The Next Generation Industry Gold Standard

Fastest Ticket Dispenser in the World!
Nevada Gold ® II dispensers are available in a variety of configurations with amazing features and optional accessories.
Improved Performance and Design:
New sleek and modern cabinet design
Easy upgrade from 4 column to 8 column in your venue
10x faster bill acceptor
Formatted financial and event reports
Play all multiple tickets and randomize
Removable ticket columns for easy maintenance
Lithium-Ion battery back-up
Play down credits in event of power outage
Enhanced cabinet lighting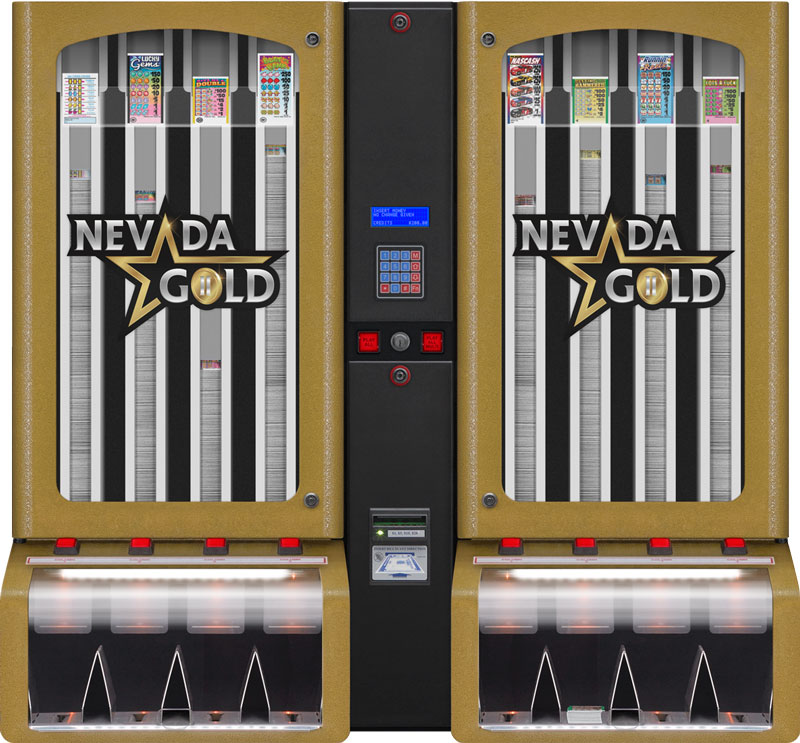 The next generation of the fastest, and most reliable pull tab ticket dispenser in the industry. The Nevada Gold ® II improved player features include: multiple tickets in the same column, random ticket play, and faster bill acceptor. The improved operator features include removable columns for maintenance, upgraded reporting, auto first ticket advance and easy expansion from a 4-column to 8-column machine.

Nevada Gold ® II features demo: